How do brides react after we reveal their makeup looks?
Exactly what I asked for!
Catherine did a FABULOUS job with my wedding makeup!. It's flawless, natural glam which is exactly what I asked for. I felt beautiful and adored after she did her magic on me! And my makeup endured a full day of sweat, tears and drinking lol. So long lasting that I still looked flawless at the end of the evening.
I was actually very nervous in the morning but she calmed me down and was chatting with me to get me relaxed and chill. Felt like I'm talking to my BFF and she understood me.
My mom and All my bridesmaids are in love with their hair and makeup. Everyone's raving how beautiful Catherine made them feel. She's very efficient and professional but we felt her full presence at all times. I'd HIGHLY RECOMMEND her to any bride who wants to look and feel like a princess. Look no further!!!
Kat S.
Would come back for another makeover again
Catherine is amazing! She is professional and kind. She will make you feel welcome and comfortable. More importantly, she listens to what you want and does her best. I was really happy with my makeup. I would come back for another makeover again!
She also does skincare consultation if you are looking to have flawless and beautiful skin. I highly recommend her to anyone looking for a makeup artist or skin consultant around Lakeview!
Keli Yew
She is compassionate, patient and warm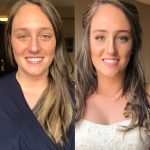 Not only is Catherine talented, but she brings a calming presence on your wedding day. Catherine will work with you until your makeup & hair is just how you envision it, and offers to zip you up, clip jewelry and perfect the look until you're ready to leave your prep room. She is compassionate, patient and warm – exactly who you want by your side during the [potential] chaos of your big day.
Elizabeth R.
She can create miracles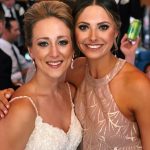 If you can't tell by the photos Windy City Glam can create miracles! She is truly an artist and will make sure to give you exactly what you're looking for your special day. Her schedule is flexible and her experience spans from bridal to graduation to that special date night. Thank you for enhancing my beauty Catherine! You have a special touch!
Emma R.
The makeup lasted all night which was perfect!
Catherine did my makeup for an event last week, and I was truly impressed with her artistry!! She's not only a very sweet and dedicated woman, but also very personable and fun to spend time with throughout the session which always makes for a better experience!
My appointment was at her home in Lakeview where she had a nice set up ready for me (I know she also can come to your home/event as well). After offering refreshments and confirming what the look I wanted was, she began working on my face and made sure to check-in periodically. She works quick, but does a great job, and I was amazed by her speed and skills! A little over an hour later, I was glammed and ready to go, and the makeup lasted all night which was perfect! I would definitely go back, and I really appreciated the look she gave me! 🙂
Hadieh T.
I felt fabulous!!!
Catherine is not only a makeup professional GENIUS, but also a lovely person. She did my makeup for a date and I felt fabulous. I think the pictures on her Instagram speak volumes about her capability to take a person's best features and amplify them to create a striking, beautiful look! Would highly recommend her to anyone looking for a timely, friendly, and most importantly talented makeup artist. Thanks Catherine!
Jana P.
I received countless compliments all day
Catherine did a fantastic job with my and my bridal party's makeup. My makeup was literally what I had imagined. I feel very beautiful and confident on my special day!
And we received countless compliments all day and our makeup lasted for the whole day even after all the tears and sweat.
She's talented and professional yet very personable, calming and truly cares. She's very responsive to communication right from the get go and patiently understood my makeup needs and preference a few weeks in advance. I felt very reassured and relaxed around her and her team on the big day!
I'd highly recommend her to any girl who wants flawless beautiful makeup!
Divvya A.
You turn what I want into reality. Thank you!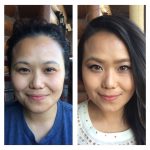 I absolutely love her make up skills! Catherine takes her time asking me what I want and following through with making it into reality. She's also a great conversationalist and keeps the appointment feeling relatively short! I love her friendliness and and she makes me feel confident in her make up. I would definitely recommend her!
Jessica Lee
You saved my life and gave me a perfect look on my big day!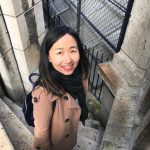 I found Catherine thru a friend one week before my wedding (!!) in June, and she definitely saved my life and gave me a perfect look on my big day! I sent her a few pictures before the wedding day to show what makeup and hair style I want for my wedding, since I didn't do a trial before my wedding day, I was a bit concerned if I will have the look that I wanted. And, she did it!! She really paid attention to details and what I needed. She paid attention to details and listen to the concerns (I have a sensitive skin type, and she paid extra attention when she picked out the makeups for me). I would recommend Catherine to anyone who is looking for a reliable stylist for their big day, you will not regret ! 🙂
Kim R.
Wow amazing transformation!!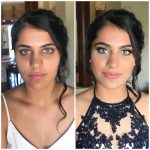 It was absolutely amazing to see how Catherine can transform someone with her makeup skills. Catherine did one of my friends make up couple days ago and it was simply generous. Thank you for doing such a great job! Cathrine can also do your skin analysis if you want to! I will highly recommend her to anyone who is looking for a experience of a lifetime.
Tahmina S.
Would definitely recommend to all my friends!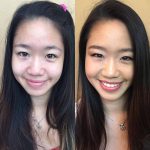 Catherine is an amazing makeup artist! She's so good at what she does and is super friendly too and gives amazing advice and tips for me! Would definitely recommend her service to all my friends for upcoming events!
Wen Tze N.
My wife looked very gorgeous and received a lot of compliments!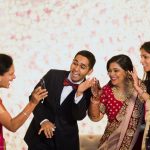 Catherine was recommended to my wife by my coworker during our work holiday party. She was very easy to work with. My wife has always told me that's she finds it hard to find the right colors, she felt Catherine was very patient to help her find the right makeup.
I don't know much about makeup but can say that my wife looked very gorgeous and she received a lot of compliments!
Shivam M.
I was BLOWN AWAY BY MY WIFE'S BEAUTY.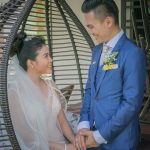 Catherine did the makeup for my wife and her bridesmaids on our wedding day. I don't know much about makeup and colors but my wife looked at Catherine's Instagram and she really liked her makeup work so I hired Catherine as a gift to my wife.
One thing I know for sure on the big day – I was BLOWN AWAY BY MY WIFE'S BEAUTY. She looks absolutely stunning and gorgeous!! I can't ask for a better gift on our wedding day! Thank you Catherine!
Bern S.
Thank you! I love you!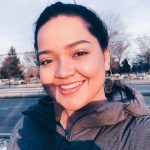 Catherine is excellent at makeup and she is so easy to work with! She asks me what I like and what I want. I love how my makeup turned out with her! She is very knowledgeable about makeup and will give you tips and tricks plus she gives skin consultations too – definitely ask her about it! Great experience overall.
Lisa J.
The natural look made me feel very beautiful!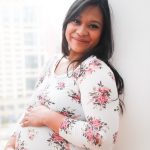 The service was very friendly, and Catherine was a very good listener to achieve the look I wanted. She was great at doing a natural look for me and made me feel very beautiful. You even get a skin consultation and bridal gift. Definitely recommend.
Fiona S.
Loved my natural glowing look <3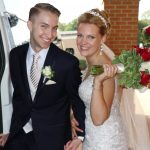 Catherine does incredible work with makeup. She can give you a natural glowing look for you to make a grand appearance anywhere you go. You truly can't compare to anyone!
Maria F.
My wife raves about you!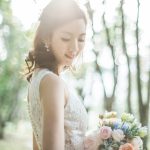 Catherine did a personalized skincare and makeup session for the bridesmaids and my wife at our wedding and they all look great! Everyone were incredibly happy with the service. Catherine arrived on time at 5am for the session and was very professional. My wife raves about her even today!
Ben T.
Highly recommend!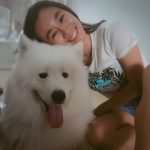 Catherine is very knowledgeable about the skin care and exceptionally helpful in recommending products that suit my skin. I really appreciate her friendliness and professionalism. Highly recommend!
Nanxi X.